The Vault Recording Studios have moved. At the new location, I will feature Mixing and Mastering. Some vocal work will also take place. For more information, call Dave Williams at 713-851-0265. Thank you.
<! align="left">
With many years of experience in sound recording and record production, our clients have counted on our ability to deliver clean musical tracks of the highest quality, carefully mixed & mastered for their music projects and finished CD masters. We also do short-run promotional CD copies. See our "Rates" page for more details. If You are seriously interested in International Online CD Distribution for your songs or record label, contact us about our affiliation with major distributors such as Universal Music Group and Ingrooves. We can now truly handle all of your recording needs from the very first note to the final product to your online or retail presence!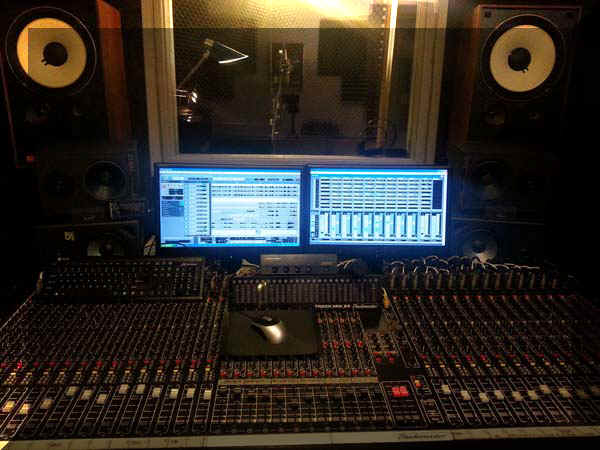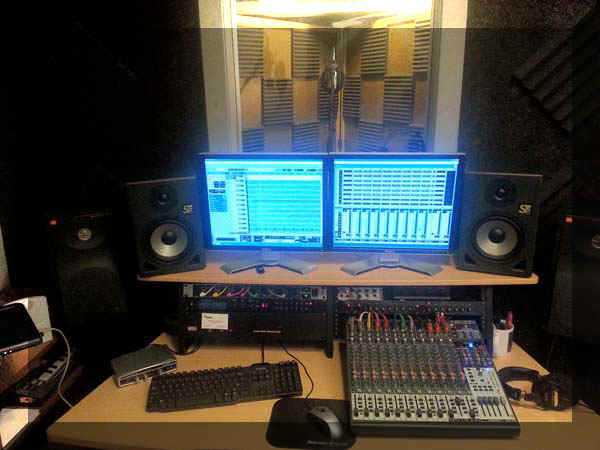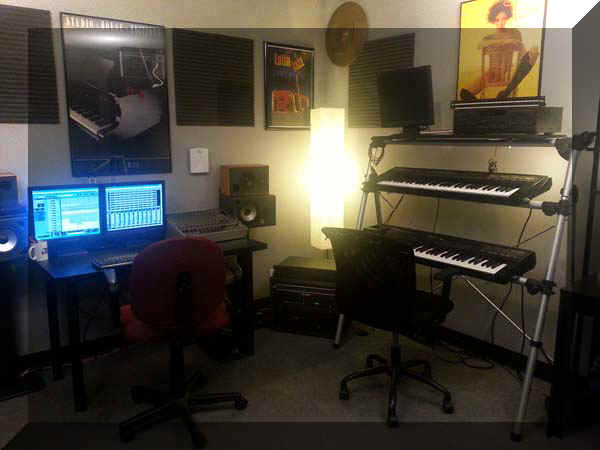 The Vault's Studio "A", with its British, analog, Studiomaster Trackmix console, features Cubase, ProTools, Wavelab, Sonic Foundry, The Vault's Studio "A", with its British, analog, Studiomaster Trackmix console, features Cubase, ProTools, Wavelab, Sonic Foundry,

Studio "B" comes with Cubase, ProTools and AKG Microphones. A great sounding tracking room for smaller CD projects, mix-tapes, pre-production, etc.

Studio "C" is our A&R, pre-production and tracking room. No vocals here, but analog and virtual synths, great for working out musical arrangements, beats and general meetings with music in mind.

The Vault Recording Studios also offers a full range of related music, recording and business services including: CD Voice-overs, Karaoke Recording, radio & record promotion, song writing, music arranging, scoring, musicians available, production supervision and coordination. Plain language business consultation, contract consultation/review and contract negotiation are available at affordable rates. See Services Offered.

The Vault's Dave Williams says, "The music industry has never been more competitive. The term "good enough" no longer cuts it. You MUST maximize your musical potential in order to win. You must present your material in the most professional manner your budget will allow." Even if you record your songs in your home studio, consider finishing your vocals, mixes or mastering at The Vault Studios in Houston, Texas. Many of our clients know our work and know we pay attention to their projects. They also know we are a good source of important industry information that helps them not make the usual mistakes made by many. That is why they return to The Vault Studios again and again. Don't take chances with your musical career. Your project is important to us. If you sound good, we look good!
Ryan Michael Galloway of GigsterClinics.com ( a resource for rising performers) interviews Dave Williams of The Vault Studios
We have on-site parking, and there are several restaurants, convenience stores and hotels in the immediate area. The Vault Recording Studios, at 9135 Katy Freeway, Suite #1, Houston, Texas, 77024 (Interstate 10 just east of Echo Lane/Blalock Road, exit 759) can be easily reached. Contact us ocall 713-722-8900 or text 713-851-0265 for directions or click on the Yahoo! map below.

Map of 9135 Katy Fwy Ste 1
Houston, TX 77024-1619


Visitors to our site
Contact Information
David Williams at The Vault Recording Studios

Telephone: 713-

851-0265 Text: 713-851-0265

Address: 9135 Katy Freeway, Suite 1, Houston, Texas 77024

E-mail: info@vaultrecording.com